Job advertisements
Post your Jobs abroad with our unique EU JOBS Promo service and find the best candidates.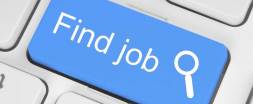 The job search engine Jobswype is a service of Webintegration IT Service GmbH.
The search engine is specialized on job offers in Europe. It searches all big online job boards as well as job offers from recruitment consultings, career blogs, institutions and companies.
We are regularly conducting polls throughout Europe relating to working relevant topics. Statistical evaluations and more information can be found here press.
As a service provider we therefore offer a country-specific support for both sides – jobseekers and job supplier. In this way we are able to meet our customers differentiated needs throughout Europe.
Jobswype B2B Products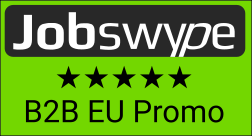 B2B EU PROMO
Your job offers will be published in multiple European countries.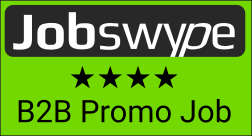 B2B PROMO JOB
Your job ads will get a priority placement in the TOP search results.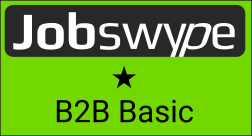 B2B BASIC
This product is free of charge.
Jobswype / Jobkralle Job Search Engines